Order the Möbius CD direct from petelevin.com
Pete will autograph the CD to the name you specify in the box below.
And we'll include "Masters In This Hall"
instrumental jazz versions of holiday favorites
by Pete with drummer Danny Gottlieb, remastered in 2001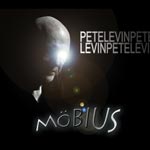 +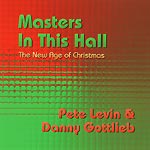 $16 plus shipping
* Offer is good until 12/28/17. After that, Pete will be on tour and won't be available to sign mail orders. (Anyway, why would you want Christmas music in January?)
Use the "Buy Now" link below for PayPal direct or credit/debit card
But first ... IMPORTANT STUFF:
WHEN YOU USE THE PAYPAL LINK, BE SURE TO
> Fill in the text box (just below) with the autographee's name; then click he "Buy Now" button.
> On the PayPal website,
Be sure and check the boxes to send your email address. Otherwise, if there's a problem, we won't know how to contact you.
PLEASE be sure and check the "ship to billing address" box. Then Paypal will forward the shipping information. If you don't check that box, we won't know where to send it!
That's it. Thanks in advance.